When:
February 21, 2014 – February 23, 2014
all-day
2014-02-21T13:00:00+00:00
2014-02-23T13:00:00+00:00
Where:
Eddison Park Canberra
Eddison Park
Phillip ACT 2606
Australia

What used to be the Sparks Summer Sizzler is now the ACT Open.
The event will be run on the Eddison Park Disc Golf Course, with the heavy duty Australian made baskets on a classic course.
There will be a casual doubles event run on the Friday. However the real fun begins on the Saturday with 2 rounds of 18. Then on the Sunday with 1 more round of 18, followed by a final 9 with the top 4 Open Mens players.
Cost is $50 and includes lunch on both days.
Mens Open is an additional $20 that goes to the cash purse for payout.
New TD Dom Lumsden will be hosting the event.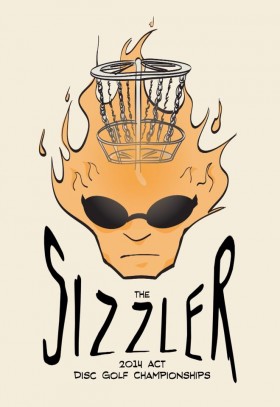 To pre register for the tournament, click here.
For a list of pre registered players, click here.