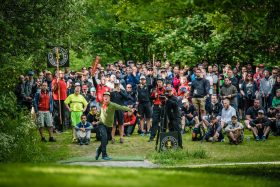 Low Cost, High Value – Disc Golf is a Winner
Disc golf is one of the fastest growing sports in Australia. New courses are installed each year all over the country, increasing participation in the sport and encouraging communities to enjoy this fun outdoor activity.
Similar to traditional golf, course design is critical to ensure a layout is  safe and sustainable. A well designed course will be challenging for competitive players, whilst also remaining accessible for social players.
Developing a new course from the ground up is an undertaking that involves guidance from design experts, authorised equipment and potentially support from others in the community for approval, labor and finances.
No matter if you are a golf club, parks and recreation officer, land developer or manager of a camp or resort, an experienced course designer will have the necessary skills and experience to design and develop an appropriate course to meet the needs of your project and community.
Professional consultation is available for those looking to have a permanent disc golf course installed in their area. From supplying the basket targets and signage equipment, through to course design and promotion, full end to end services are available to deliver a safe and sustainable disc golf facility ready to play.  
DiscGolfPark Australia is a professional company offering a turn key solution for creating disc golf courses. More information can be found on their website: www.discgolfpark.com.au
Local clubs and associations are also available to provide information about disc golf courses. To find a contact in your area, please enquire with Australian Disc Golf.