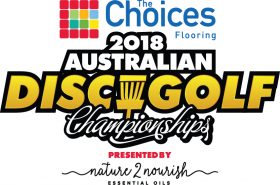 Get excited, as The Choices Flooring 2018 Australian Disc Golf Championships Presented By Nature 2 Nourish (ADGC) are coming to the Nation's Capital this coming November! The ADGC will be held in the beautiful Weston Park right in the heart of Canberra. The course is nestled on the shores of Lake Burley Griffin with fantastic views of Black Mountain, The Arboretum, and Capitol Hill. Running from the 23rd to 25th of November, the ADGC will showcase not only the best talent in Australia but also some elite international players. The competition will be held on a 27 basket tournament layout with big open fairways, tight trees, off camber slopes, elevation, water and vegetation hazards, and iconic Canberra views along the lakeshore. The Weston Park course has been developed over the past five years and the park has already hosted the ACT Disc Golf Championships (The Sizzler) in 2017 and 2018 which was hosted by the ACT Disc Golf Club. This is one tournament that you do not want to miss out on!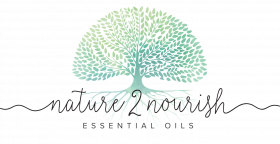 REGISTRATION DETAILS
To register for this event, please click the link below!
REGISTER HERE!
Already signed up? Check out who's coming here:
REGISTERED PLAYERS

PDGA
Event / Results Page is here:
https://www.pdga.com/tour/event/37781

TOURNAMENT SHIRTS
Shirts are included in Amateur and Junior Players packs. If you are playing open, shirts will be available for a reasonable fee. To make sure we have the correct shirt size,
LET US KNOW YOUR SHIRT SIZE HERE!
Please make payment (or finalize alternate payment arrangements with us) by MONDAY 22nd OCTOBER.  If you have not done so (or made contact with us to make alternate arrangements), some player's pack items, like shirts will not be guaranteed.
EVENT FEES
$160 for Mens & Womens Open
$130 for Amateur
$110 for juniors
All event fees MUST be paid in advance via electronic funds transfer to the following:
Bank: St George Bank
Account Name: ACT Disc Golf Club
BSB: 112-908
Account Number: 486 897 988
Please quote your First and Last Name to make it easier to identify you to your payment.
If you are coming from overseas and/or electronic funds transfer is not an option, please contact us via email and we can work something out.
actdiscgolfclub@gmail.com

COURSE DETAILS
The National Championships will be played on a competition level caliber course in Weston Park.  The tournament will be decided after three rounds of 27 holes – one each day from Friday to Sunday with NO Finals (unless there is a tie for first place). After the state championships in February this year, we had a look at the hole stats and player feedback and have made some positive changes that are only going to make for a better overall experience for the players. The course has been tweaked to create better flow and connections between the holes, eliminate some extra walking, and adjust some tee and basket positions to improve play-ability, create better scoring separation, and reduce impacts with other park users. We believe that these changes are going to make the best layout possible for this year's ADGC.
COURSE MAP HERE 5 MBs
COURSE MAP HERE 9 MBs
COURSE MAP HERE 17 MBs
COURSE NOTES PDF
SCHEDULE OF EVENTS
Thursday 22 November
9:00am – Course open for practice
5:00pm – Head over to the Old Canberra Inn for drinks and food
Food is to order off the menu. Note that due to the number of people coming, there may be quite a wait for food so please order early and prepare for this. Lots of good options and great beer on tap.
6:00pm – ADG 2018 Awards Presentation
6:20pm – ADG Annual General Meeting
6:45pm – Mandatory Players meeting
7:30pm – Social Food and drinks
Friday 23 November
7:00am – Course open for practice
10:00am – Opening Ceremonies and Mandatory players meeting
11:00am – First round start
6:00pm – Head over to King O'Malleys for some pints, food and socializing. We have a large private room booked.
 Saturday 24 November
7:00am – Course open for practice
9:00am – Mandatory players meeting
9:30am – Second round start
6:00pm – Social BBQ at John Knight Memorial Disc Golf Course
The club will provide bread, sausages (veg options as well), onions and condiments. Bring whatever else you'd like!
Sunday 25 November
7:00am – Course open for practice
8:00am – Mandatory players meeting
8:30am – Final round start
1:00pm – Lunch provided
2:30pm – Awards and prizing
GENERAL NOTES
Food such as apples, bananas, cold water and snacks will be available throughout the course during play
Lunch will only be provided after the round on Sunday and before the awards and prizing
Coffee is available at the Weston Cafe right beside tournament headquarters
SCORING
We are going to use the great resource that is Disc Golf Metrix for scoring throughout the tournament. It not only makes managing scorecards and groups much easier for the TD, but all players get to see live scores as well as instant results at the end of the round. We are also going to be taking metrix stats which include green hits, bullseye hits, outside circle puts and inside circle putts.
To do this, we need everyone to sign up for an account on www.discgolfmetrix.com and register for the event. Registering is FREE.
Only one person has to score on their phone per card. A second paper card will be mandatory for a check and as a backup. Players on your card will automatically be added to your scorecard once you start your round.