The ADG Board aims beyond just being an administrator of our sport. We want to be an organization that develops its people. Tournament Directors are a critical channel that our sport flows through. Without enough confident, willing, and capable TD's to run events we limit the social and competitive opportunities that Disc Golfers love; we also limit the public presence of our sport and consequentially constrain its growth.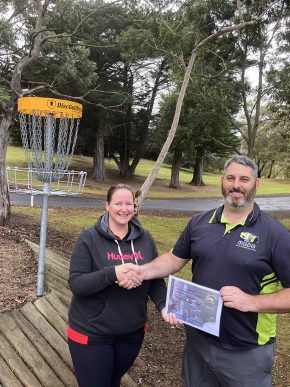 Through the TD mentoring program we can provide a structured pathway for TD's to gain confidence and experience to run tournaments. We can also recognize the competencies attained. Through this we can widen the pool of available tournament directors as well as positively impact the quality of tournaments in Australia.
We are very pleased to announce the completion of the pilot test of the ADG Tournament Director Mentoring Program. The first ADG Accredited Tournament Director is Mount Gambier's Michelle Schulz who was mentored through the process of running the Crater Lakes Classic in March by Ryan Nicholson. Next off the rank was Sean Dobbs, proprietor of the Disc Golf Warehouse in Fremantle, who could not have found a more experienced TD mentor in Kris Kohout in co-TD'ing the Rob Hancock Memorial in Perth last weekend.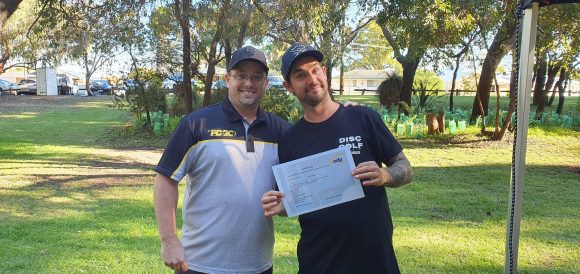 Click here for more information about the Tournament Director Mentoring Program.