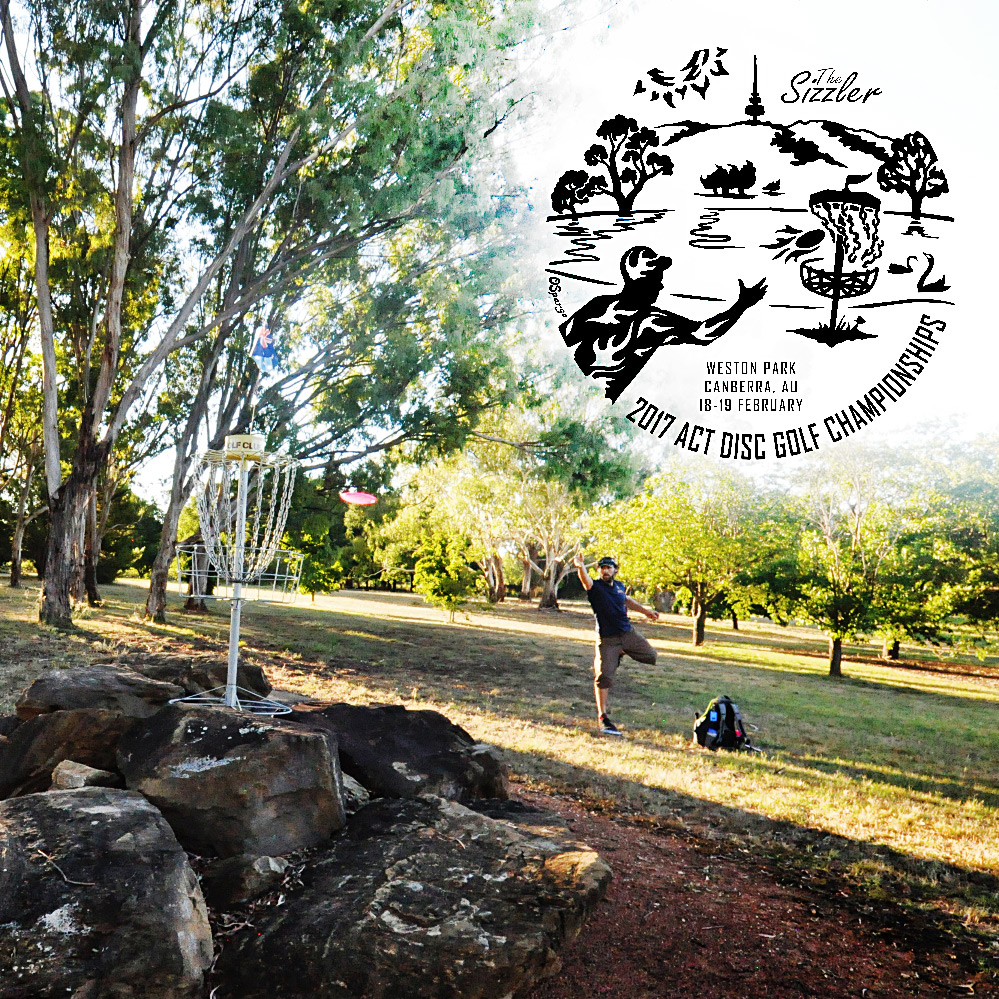 Already shaping up to be one of the biggest events on the ADG tour calendar for 2017, Todd Nowack and the ACT Disc Golf crew are looking to raise the bar once again for this years Sizzler. After a fantastic 2016 event, this year offers a new course and new location, which promises to challenge some of the top golfers on the east coast. Don't miss this one!
THE SIZZLER – 2017 ACT OPEN CHAMPIONSHIPS – 

18-19 February 2017
The ACT Disc Golf Club is proud to bring you the 2017 Sizzler held at the beautiful Weston Park right on the lake in Central Canberra. The course is a temporary, 18 basket tournament layout with big open fairways, tight trees, off camber slopes, elevation, water and vegetation hazards, and beautiful views of the surrounding Arboretum, Black Mountain, and Parliament Hill. All of the tees and basket locations have been marked with paint so you can check out the course anytime. It's best to use the Google Maps link below as it will help you navigate the course!
Click here for the Course Map in Google Maps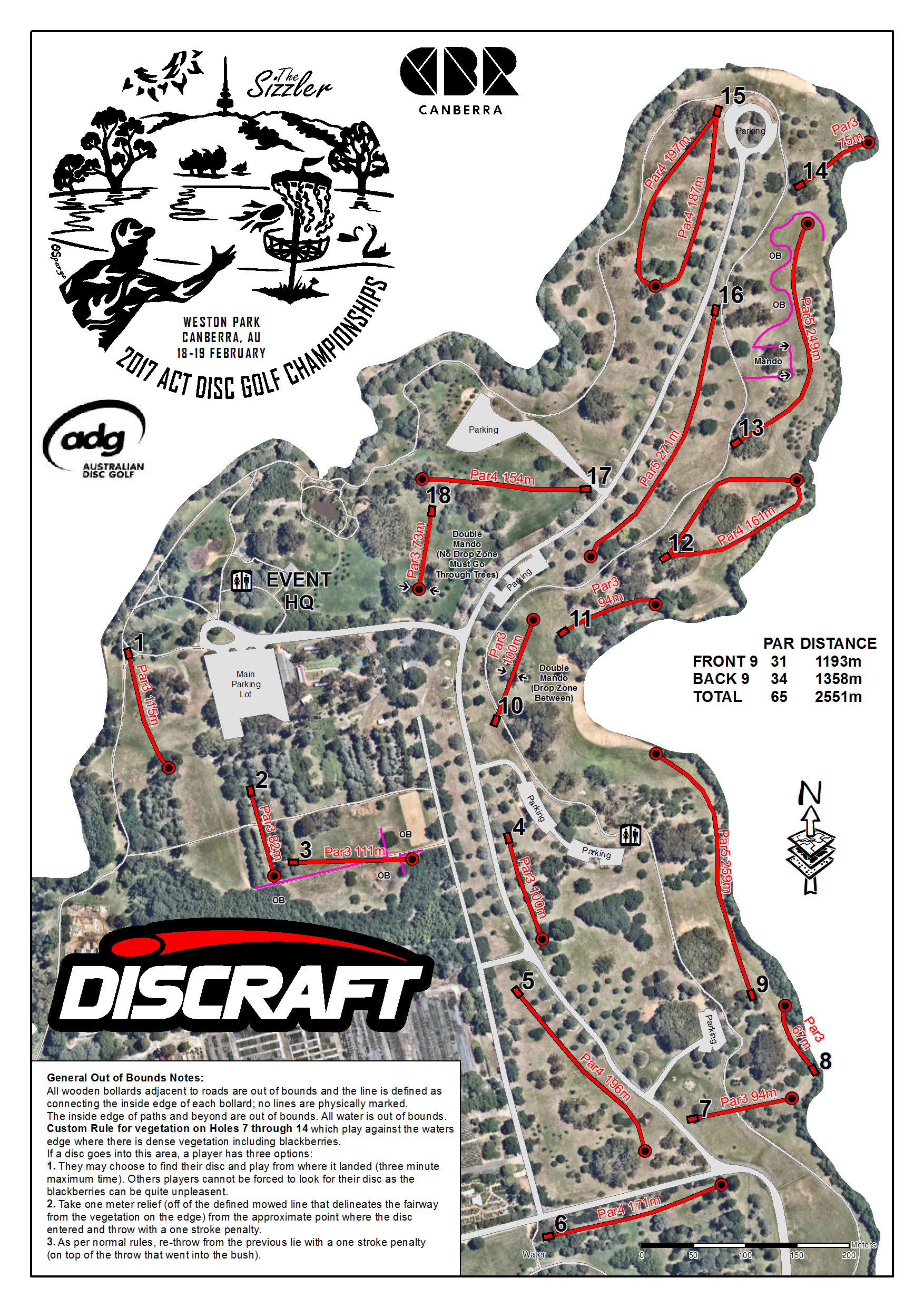 This year will be similar to previous years with three rounds played over two days and a final 9. Here is the schedule of events:
Friday 17 February
9am – Course open for practice
2pm – Likely to have a random best shot doubles
Saturday 18 February
7:30am – Course open for practice
9:00am – Players meeting
9:45am – First round start
12:45m – Lunch
1:45pm – Second round start
6:00pm – Social food and drinks at the Canberra Multicultural Festival
More info at www.multiculturalfestival.com.au
Sunday 19 February
7:30am – Course open for practice
9:00am – Players meeting
9:30am – Third round start
12:30pm – Lunch
1:30pm – Final 9 for top four open men
3:00pm – Awards and prizing
Register Here!
View Registered Players
Entry Fees
$75 or $95 for MPO
ACT DGC Members
$55 or $75 for MPO
Pre-payment would be great or cash on the day would work as well.
Bank Details for Money Transfers
St George Bank
112-908
486 897 988