As of now, we are officially accepting event bids for the 2018 ADG National Tour.
The first stage of bidding consists of the ADG recieving bids for A Tier events.
In addition, bidding will also be open for hosting the 2019 Australian Disc Golf Championships (ADGC).

Bids should be submitted to Paul Arden – paul.arden@australiandiscgolf.com by Friday 29th of September 2017.
Please include the following details…
Event Name
Proposed Event Dates
Event Location
Event TD and Contact Details
…as well as any other relevant information.
In the event of conflicting A Tier bids (defined as two events falling within 20 calendar days of each other) the ADG Board will initially consult the bidders and attempt to reach a resolution. Once the schedule of A Tiers has been finalised, bidding will be opened for B and C Tier events. Please note that these events can be put in the schedule up to 30 days prior to the event.
An official announcement about the tour schedule will be made at this years 2017 ADGC in Perth.
In addition to this, the ADG is proud to announce the host club and city for the 2018 Australian Disc Golf Championships.
A big congratulations and thank you to the ACT Disc Golf Club for offering to host us all in Canberra next year.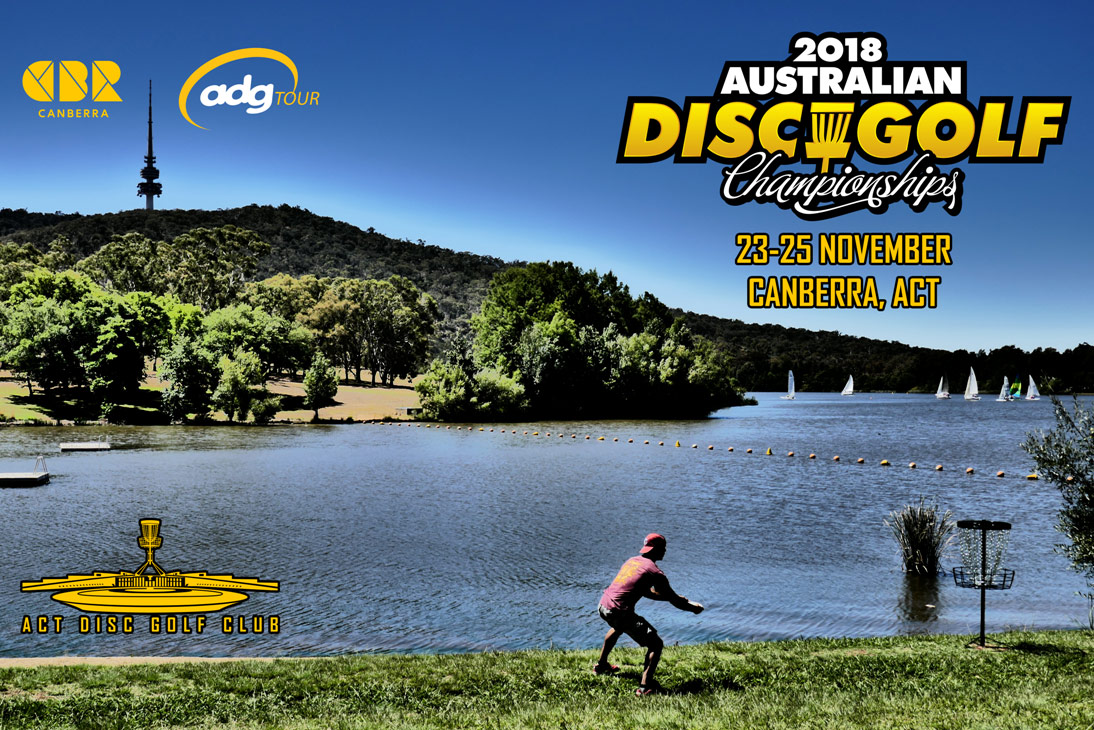 The ACT Disc Golf Club is extremely proud to announce that the 2018 Australian Disc Golf Championships will be held in the National Capital of Canberra for the first time!

Here's a teaser of what to expect:

Three rounds of 27 holes in a high quality full tournament level layout
Shorter tee placements for Junior, Novice and Intermediate Divisions
Big prizing and MPO Payout
Heavy duty baskets, good tee pads and signage, good and plentiful food
Fun organized social activities

Hope to see you all in 2018!