Here are all of our winners from the Aussie Disc Golf Day and some of their thoughts.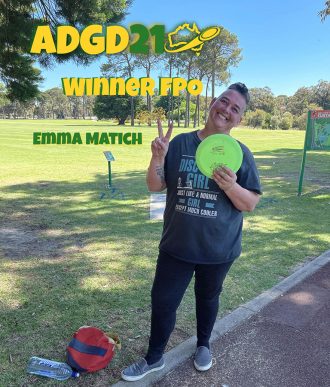 Next year will mark 30 years I have been playing disc golf , and I'm grateful everyday. It's my sanity pill. I'm also extremely honored to have met the amazing humans I ever met along the way. The Perth disc golf community is like no other: it is filled with some of the kindest souls I have ever met, a mix of the weird and wonderful and a tribe of humans you will never find anywhere else.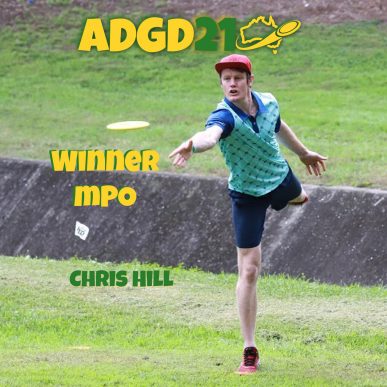 Aussie Disc Golf Day this year has been a blast. Throwing some great rounds with a bunch of mates at my local Jesmond course is just my idea of a good time. Covid has certainly been a bummer but Aussie Disc Golf Day is certainly an amazing thing to come from it.' I also have to give a big thanks to JJ for hosting the Jesmond event and to my family for supporting me on the day and my card mates for the rounds.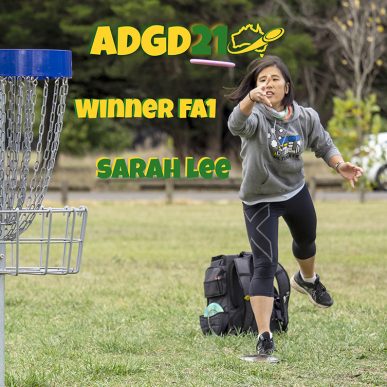 Aussie Disc Golf Day 2020 was the first tournament I played after getting hooked on disc golf last year, so it's been great to look back and see my progress over the last year. The tournament layout in Adelaide is a blast to play and only set up a couple of times a year so I was pumped to get out there for this year's Aussie Disc Golf Day. Thanks go to my card mates who kept spirits high during both rounds and a massive thanks to the SA Disc Golf crew for running such a great event as always.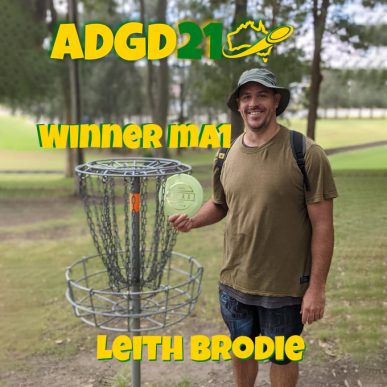 ADGD was great to be a part of. It was the windiest conditions I've played in, so I was fortunate to put together a decent round. I'm a few hours from any course so any tournament is a bonus to play in. I would like to thank JJ for putting on a great day, my card mates for the rounds (especially the ones who came up a division) and all the guys & girls there that made the event happen.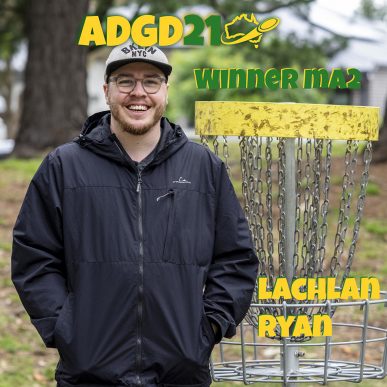 My family and I found Disc Golf in Philip Island and we fell in love with it. We came back to Melbourne and started playing at Doncaster and continued to borrow discs from the library for years. I introduced the sport to a mate and he bought me some discs and then I started to get really into it, building my game over Covid. I love getting out and hucking some plastic with my mates. Watching a great flight, there's nothing like it! The Aussie Disc Golf Day was an awesome experience despite some terrible conditions! Love playing the course in tournament conditions!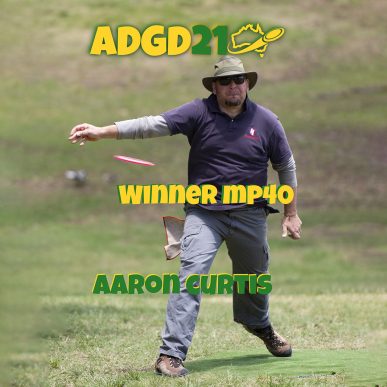 Thanks to the ADG and the ACT Disc Golf Club for putting on the event. My division feels a bit lonely though. I'd love to see more MPO and MA1 players over 40 come on over.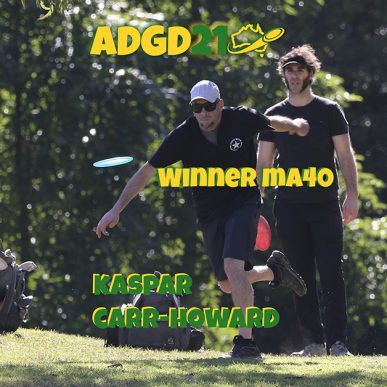 It was a little unexpected for both Inverleigh Open and Aussie Disc Golf Day! It's not often I'm in form of some sort these days but I guess this was one of them. Had great fun too. I've spent more than numerous hours clearing acacia and burning it, raking leaves and bark, cutting down fallen limbs and old fallen deadwood at the Inverleigh Disc Golf course. To be able to play it for the first time and come away with a win is a bonus.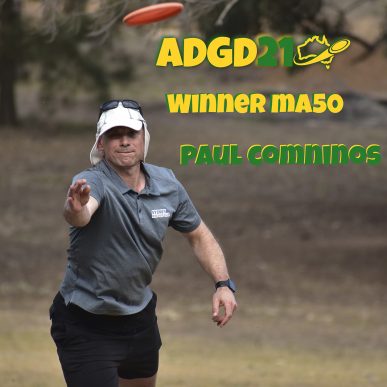 It was great to play the first tournament at the new North Ryde Common Course in Sydney and to have a win was the cherry on top. Thanks to my playing partners in the second round Jeffrey Brunsting, Matt Lamy and Jeff Wall for making it a fun, relaxed round. Congratulations also should go Rhys Wisniewski and Jeff Wall for getting the course in the ground and successfully running their first tournament. Looking forward to seeing as many people as possible at the Armory Ambush on the 4th and 5th of December."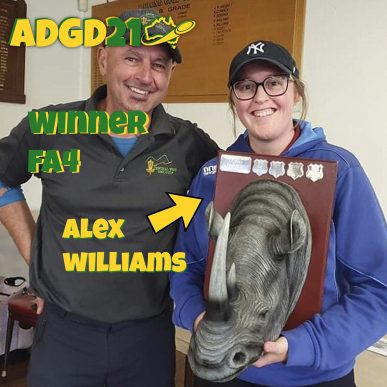 I started a couple months ago during lockdown when I stumbled on the local course during a run. Just bought a couple discs and started going down and chucking them around after work. Very quickly became a daily thing, where I met some local players and would regularly play the ACT courses with them! Before I know it, I signed up to ADGD and we decided to travel to Molong with a couple friends to compete on a different course! Didn't expect to do well, let alone win, but Kev and Sharon at Central West Disc Golf put on a cracking day and I had an absolute blast! Even walked away with a rhino (which has been mistaken by some for a dinosaur?) and some friends with people from Molong, Dubbo and the Camden Disc Golf club! Absolutely love playing and the community of Disc Golf is thankfully packed full of people who are willing to help beginners, lend you their equipment, and genuinely just want the game to continue growing! Definitely looking forward to more comps and continue playing!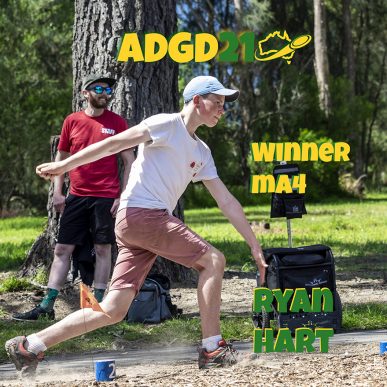 I was very surprised but happy", he said. "I didn't expect to win the Yikun Discs Inverleigh Open let alone the whole MA4 division of Australia. I started playing disc golf with my dad down at Barwon Valley when the Covid pandemic hit, my first competition was ADGD 2020 where I won the MJ15 division as I had no competition. I played my first ever league day at Barwon Valley with Patty Robinson which was great, I got to learn a lot of tips and tricks in that round which helped my skills grow. I decided to go into the MA4 division to give me some competition, I got a lot of good placement finishes but no wins. When Patty and Ferg said they were building the new champs course and holding working bees, I tried to go to every single one of them to get the course installed. I'm looking forward to playing the course as much as I can in preparation for nationals next year. It was a very tough course to play for ADGD, but I played it surprisingly well.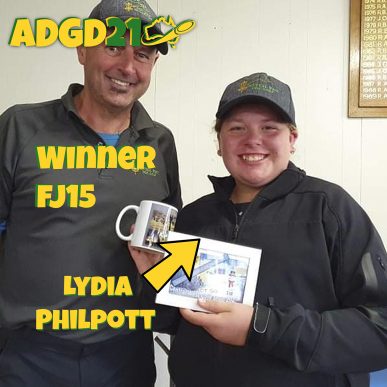 Lydia Philpott, is a very busy person. What with school, sport and being a kid, we found her a bit elusive to track down for a quote. Eventually though, our people got through to her people who got through to her Mum, Diana Philpott, who relayed the following message from Lydia.
"Lydia said she is very proud of her achievements as it was very tough conditions on the day. She wasn't expecting it as she knew she would have tough competition. She said she is lucky to be part of the Central West Disc Golf as they encourage her."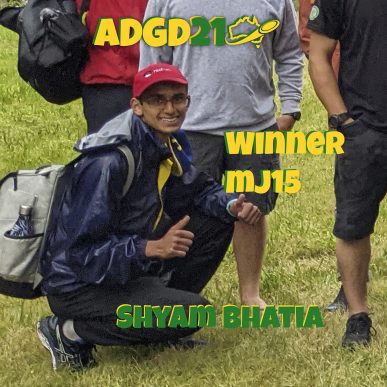 I have been playing disc golf for 10 months in Canberra. Canberra has a great selection of courses for all players out there. I just bought a few discs and started loving the sport. I now am playing almost every day and having a great time. I was waiting for Aussie Disc golf day for over two months. I could not wait to get out of lockdown and play a tournament. ADGD was to be played at two courses in ACT, Weston Park being the hardest. I thought I should challenge myself and took on Weston. Rain was playing tricks with me, and the conditions were very tough on an already difficult course. Little did I know, I shot a 10 over not only to beat my PB but to also shoot a 900 rated first round. I did not expect a win but am proud to see my improvement over the time playing the sport. Next year, I am aiming to play more tournaments and courses across Australia. I want to thank ACT Disc Golf, for running this amazing event and for the support and encouragement they have given to me. I hope to see more juniors taking up this sport in the years to come!