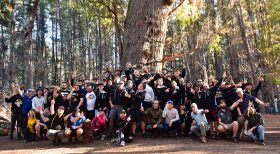 Bids should be submitted to Paul Arden – paul.arden@australiandiscgolf.com by Friday October 18th 2019.
A bid should include:
Event Name
Proposed Event Dates
Event Location
Event TD and Contact Details
Other relevant information
In the event of conflicting A Tier bids (defined as two events falling within 20 calendar days of each other) the ADG Board will initially consult the bidders and attempt to reach a resolution and failing that, deciding by ADG committee vote. Note that preference will be given to state championships and events held in the same month that they were this year.
Once the schedule of A Tiers has been finalized, B and C Tier events can be added to the calendar. Please note that these events can be put in the schedule up to 30 days prior to the event.
An official announcement about the tour schedule will be made at ADGC in Mount Gambier, SA.