A photographers view of Crater Lakes Disc Golf Park in Mount Gambier.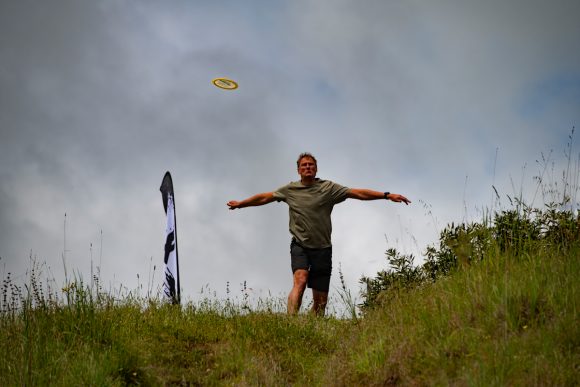 Compared to that game they play with sticks, a Disc Golf course can be installed almost anywhere. In Australia we have courses in public parks, on private bush blocks, along riverside gardens, in the deep forest, and on rocky mountains. Courses can sometimes be in untidy, scrubby bits of land that aren't used for anything else and that only a disc golfer can love. But sometimes they are in the most beautiful places imaginable. Crater Lakes Disc Golf Park in Mount Gambier is most certainly in the latter category. Set on the crater of a dormant volcano that last erupted 6000 years ago: a place the Boandik people called ereng balam – home of the eagle hawk – a round of disc golf here will have you throwing off high ridges over lakes, along lush green fairways lined with giant weeping willows and through tunnels of natural bush.
The Mount Gambier Disc Golf Cub recently held 'The Eruption', and ADG major tournament at crater lakes, and among the action shots taken over the weekend we managed to collect some pictures of the stunning landscape in 'the volcano'.