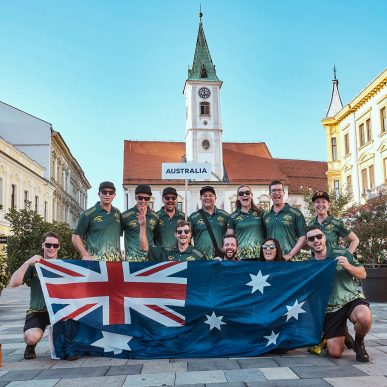 It might not be in front of a stadium full of people at an Olympics or Commonwealth Games (yet), and it's played out in a fairly convivial atmosphere among members of the disc golf tribe from all over the world – but representing our country, with that coat of arms over the heart, makes every single throw matter like it's never mattered before. The twelve members of the Australian Disc Golf team rode those emotional highs and lows together for a week of intense competition at the WFDF World Teams Disc Golf Championships from August 17 to 20.

After losing in heartbreaking fashion to eventual bronze medalists Canada in the quarter final, the Sugar Gliders won in a tense playoff for 5th place against Germany to finish the event. Australia entered the Championships seeded 11th. Before the event Captain Chris Hill (Chilly) made a bold prediction in an interview with AFDA: "My personal goal for the event is to make the top 8 teams. And then we are just 3 wins away from winning the whole championship… Who knows what might happen! …Let's show the world what Aussie disc golf can do." And show the world they did.
The team also won the the spirit award, as voted by all the competitors at the event. That's a strong endorsement for the culture of the team and how they represented us all. Well done to The Sugar Gliders from everyone in Australian Disc Golf.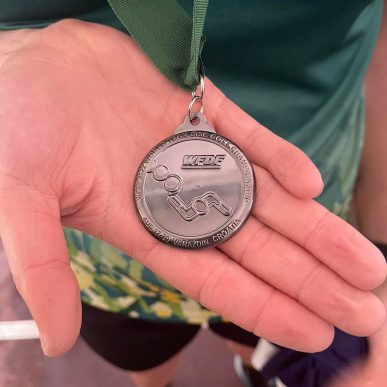 Story by Kingsley Flett and Emilie Cameron