November 21 2020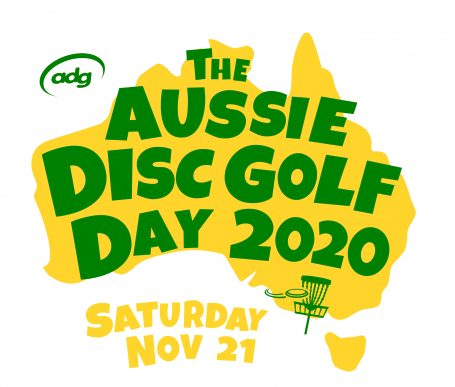 This November 21 the Aussie Disc Golf community will come together in an event that will span the nation. Despite the best efforts of the coronavirus to keep us all apart, this is something that can unite the Aussie Disc Golf tribe. The Aussie Disc Golf Day will be a multi-venue virtual tournament which, depending on restrictions, will be played at a course near you. Results will be tabled Australia-wide and ranked according to PDGA rating for your two rounds on the day. Prizes will be awarded in every division.
We intend keeping the events small, local and at club level to avoid both unnecessary travel and large gatherings. Any given city may have multiple tournaments depending on who is keen to run them.
Every player will receive a collectible, first run, custom stamped, all-Aussie designed and manufactured disc
If you don't see an event near you to choose from in the drop-down list. Don't worry, it just might be that your local club hasn't organised theirs yet. Just select 'non-Playing participant' from the drop-down list and we'll add you to your local event when it's registered with us.
Event fees will be minimal. If your event is cancelled due to a change in Covid-19 restrictions in your area, you will be issued a partial refund but you get to keep your disc.
Living in a part of the country where you are almost certain that restrictions will prevent an event, but want a disc anyway? Register as a non-playing participant and we'll get you your disc.
Want to organize an Aussie Disc Golf Day event in your area? Send an email to competitions@australiandiscgolf.com with the venue and name of your event and we'll get you started.

Click here to see who's registered already
Keep up to date with all the latest Aussie Disc Golf Day shenanigans on our Instagram or over on the Australian Disc Golf Championships Facebook page. And feel free to join in using #aussiediscgolfday tags on your social media of choice.