In 2016 the ADG engaged the public relations firm of Upshot, Chain & Cutroll to assist us in growing the sport of Disc Golf. They presented their findings to us last week. UC&C made it clear that there was one barrier to mainstream participation that stood out over all others – too many discs. It was UC&C's position that new players are intimidated and discouraged by the 'bewildering array of frisbees'. Some surveyed newcomers reported 'being seized with the urge to run away' when experienced players start talking discs. As UC&C stated clearly 'new players actively fleeing is not good for Disc Golf's brand awareness'. UC&C also helpfully pointed out that all the sports disc golf aspires to be more popular than, are played with a single, standard projectile: The Sherrin, The Duke, The Pigskin, The Spalding, The Gilbert, The Ultrastar – even Quiddich uses a standard broom.
Following these recommendations and in the interests of growing the sport. The ADG, after lengthy consideration, has decided to restrict all sanctioned events to the use of one disc. We've decided this disc will be the Innova Wombat.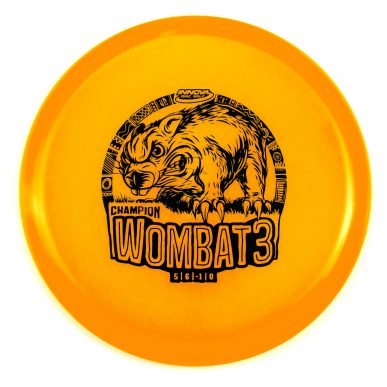 The benefits to our game will be immediate: Trophy presentations will be shorter because pros will no longer give speeches thanking their discs. Retailers won't need so many display racks. Disc Golfers will now have the cognitive bandwidth to talk about art, music, poetry and world affairs. There will also be less long-term orthopaedic issues arising from the carrying of heavy bags and pushing carts.
We understand that this will cause some minor inconveniences. Wombat supplies may be a short-term issue. Some disc and bag manufacturers will need to find jobs. Some 250m+ holes will need to be redesigned or made par-9. Plus, no doubt, several other consequences that we haven't properly thought through. Adjustment to the Wombat Only Rule (WOR) will take some time. This is why we are giving everyone until the middle of next week, April 6 2022, before we ban all other discs and step bravely into Australian Disc Golf's Wombat-only golden age.
We expect that the Aussie Disc Golf community will once again band together and embrace this new era in our sport with the same resilience and community spirit that we've always shown.

#growthesport #nowombatnoplay