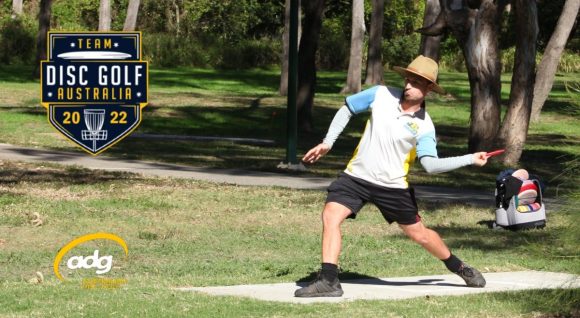 Playing Division – MPO
Current Rating – 960
Sponsors – Taki Sak, DC Discs, Bergs Bags
Predominant throw – Lefty, both wings
Q: How long have you been playing, and how did you get introduced to the sport?
A: I stumbled across the sport back in 2009 at Fehlberg Park Yeronga. I was watching my brother play a game of cricket across the road and during the innings break went for a walk in the neighboring park. Little did I know that Bruce McNaughton, Tim Marchbank, and a few others were playing their weekly round. I can still remember the exact place I was standing when I saw these guys crushing discs on the old Hole 8. It was too intriguing to simply ignore, and I guess the rest is history!
Q: What are your strengths as a player?
A: I'd say I have a relatively consistent game with an ability to throw confidently off both wings. My forehand is certainly something I lean on and I think many of the locals would acknowledge it's a handy weapon. The game is a lot easier when you can trust your forehand and backhand stances!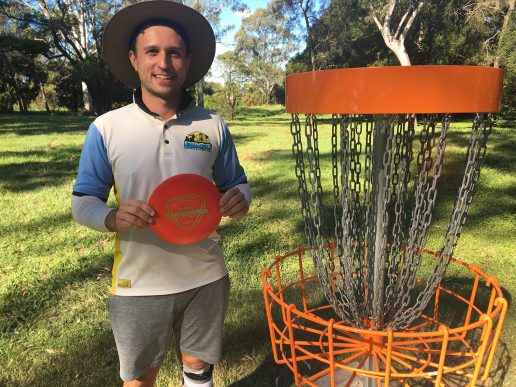 Q: What is your best or favorite competition result to date?
A: Winning the RiverCity Ruckus in 2021 at Cadogan Park meant a lot. It was a course that I'd put a lot of effort into designing and delivering with the Brisbane City Council. To win the inaugural tourney on that course, as well as throwing an ace, was very satisfying indeed.
Q: What are your disc golfing ambitions and plans for the next two or three years?
A: Good question, I haven't really planned anything beyond Croatia. Generally, I'd like to see my game continue to improve, along with supporting the growth of the sport in SEQ.
Q: Can you share a practice tip or something you learned that substantially helped you improve your play.
A: Find a style and strategy that suits your body and mind (disc golf challenges both). In doing so you're more likely to be confident, stay calm, throw better throws, and resultantly have more fun (which should always be the aim!).
Q: What top pro player do you look up to and why?
A: I have a soft spot for Gregg Barsby who I was lucky enough to play with during the Aussie Open '17. He's a super friendly and positive guy both on and off the course, with a throwing style somewhat similar to mine. I thoroughly enjoyed watching him win the 2018 Worlds. I guess I might be classed as a Barsbarian!
Q: What is your favorite disc in your bag right now and what do you use it for?
A: I'm quite well known for throwing the Innova Thunderbird. I've got a few of them in my bag in different plastics and stages of wear. It's such a versatile disc that quickly became a workhorse for me. Where possible, I throw a Thunderbird. I love this disc because I can throw it for both forehands and backhands with confidence.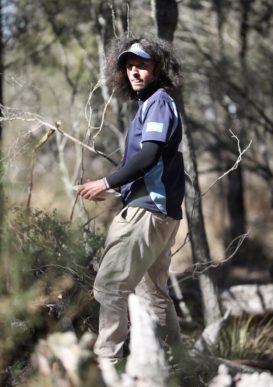 Thanks Aaron, it's awesome to have you representing Australia!
Images by Rhinda Larsen & Jeanette Adams (thank you)