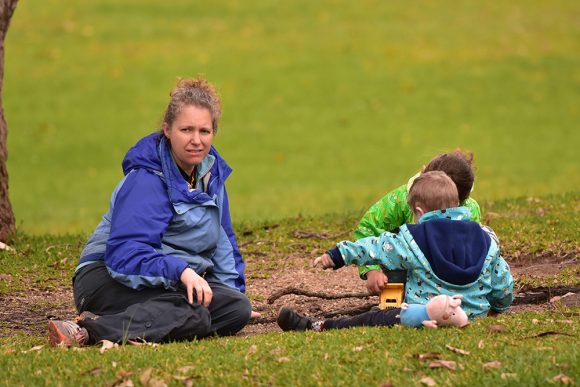 On the ADG board it's called the annual 'I'm quitting' whinge. The growth of the sport and the complex legal, administrative and social challenges that come with it, can make being on the board a tad onerous at times. That whinge is normally met with the standard 'Oh that's a shame. You'll be missed.' If we ever heard that whinge from Emilie Cameron though, it'd be panic stations. She's not just the glue that keeps the whole thing together, she's the gaffer tape, the bailing twine and the chicken wire too.
On this International Women's Day, we can think of no better Aussie woman disc golfer who we'd like to celebrate. Especially because, among her many gifts, self promotion isn't one of them.
She is a leader on the ADG board and as such a leader in Aussie Disc Golf, both by her actions and her example. She's thorough and ethical. She knows her heart and when she doesn't, she takes the time to go and listen to it before coming back to you. She speaks her mind and isn't afraid to pull us into line when we need it. She's served both disc golf and women's disc golf in Australia for more than a decade and has never asked for credit or attention. Well Em? Too bad, you are getting that now.
On behalf of Australian Disc Golf – thank you.