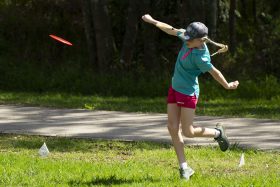 As the sport of disc golf grows in Australia and the overall standard of players is improving, the structure of our divisions is gradually aligning with the rest of the world. The following changes to divisions for the 2018 tour, come into effect for the national championships
FPO is now a mandated division and must be offered at all ADG tour events. For ADG tour only, FA1 and FPO points will be combined.
MPM is now a mandated division for Australian A-Tier events only. It's not mandated for B-Tier and below but may be offered if there is demand. For the ADG tour only, MPM points will be combined with MPO. Masters players take note MPM will be offered at the ADGC in Canberra this year.
Due to a lack of player numbers this year, FA2 will not be offered on the 2019 tour. All women above a rating of 725 will play FA1 (advanced). 725 and below will play FA4 (Novice)